Celebrate St. Patrick's Day with this easy and fun St. Patrick's Day word search.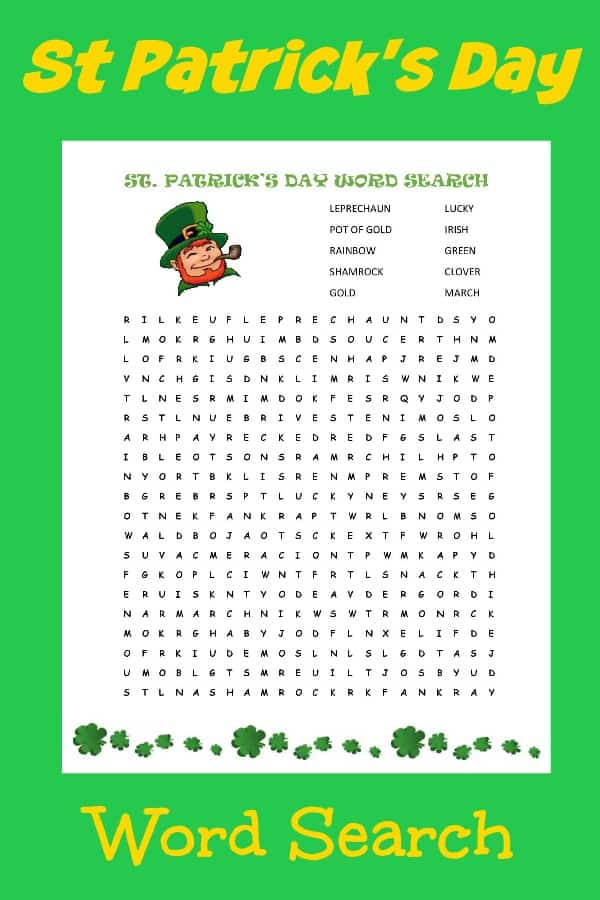 Hey there Cook. Craft. Love. readers! I'm Sydney from Tastefully Frugal and I'm so excited to be here with you today! Meaghan is one of my BBF's (Best Bloggy Friends) and we share some of the same loves for good eats and fun treats! Since Meaghan shares some of the yummiest recipes around I thought it would be fun to share with you something a little different (and one of my favorite things), a word search. When I was growing up, I remember always sneaking my grandma's word search books when she wasn't looking and finishing them for her. I guess it goes hand in hand with my love of reading.
I have two young boys and as I am teaching them the alphabet and how to read I want to incorporate my love for these things into their daily learning activities as well. Word searches are great tools for young readers and a fun way to pass time for both adults and older children too. The word search I created for you today is all about March 17th, St. Patrick's Day. I love doing seasonal activities because it gets you in the mood for the holiday but also gets you talking about why we celebrate what we do.
When I was growing up I don't really remember talking much about why we celebrated certain holidays. I knew about Christmas and Easter but that was about it. Now that I'm a mom I want my boys to know the meaning behind the holidays. As I was making this word search I spent some time talking to my boys about the meaning behind St. Patrick's Day. I found that History.com is a great source for all things St. Patty's. Did you know that St. Patrick was actually born in Great Britain, not Ireland? Or that there are 7 times more people in the United States that claim Irish Ancestry than the entire population of Ireland.
Click here to download your free word search. What is your favorite St. Patrick's Day tradition?
Sydney is a stay at home mom to two active, energetic little boys and she loves creating fun and easy recipes, crafts and activities that her family can enjoy together. Her goal is to help you get more out of your 'dough'. If you're looking for family-friendly recipes, meal plans, crafts and money saving tips head on over and say hi at www.tastefullyfrugal.org or follow her on Facebook and Twitter!